Jazz at the Arts Centre
Spats Langham's Hot Fingers Combination with Emily Campbell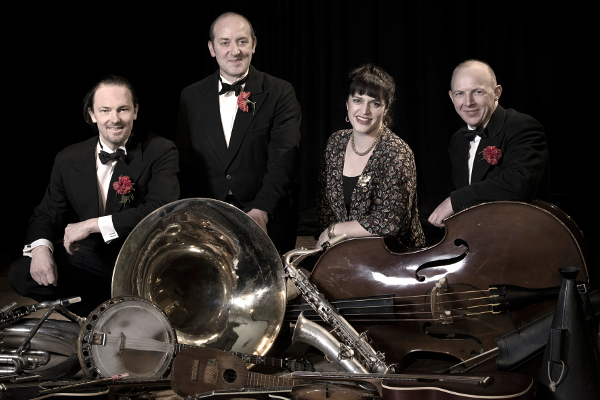 Another hugely popular returnee, apart from being a master on banjo, guitar, mandolin; almost anything with strings actually, Spats also has an encyclopaedic knowledge of early jazz which he will enjoy sharing with us. Classically trained Emily (Spats' Cotswold Canary) is a super addition to the band, her plaintiff vocals being so different to the usual jazz singer.
Bollington Jazz Clubs feature theatre style seating. Our bar stocks 'Bollington Best' real ale on draft, wine served by the bottle or glass and a range of bottled European beers.
All profits from these events go to Bollington Arts Centre.
8pm Arts Centre (Doors open at 7pm)
£10
Booking essential on 01625 574410.