Bollington Chamber Concerts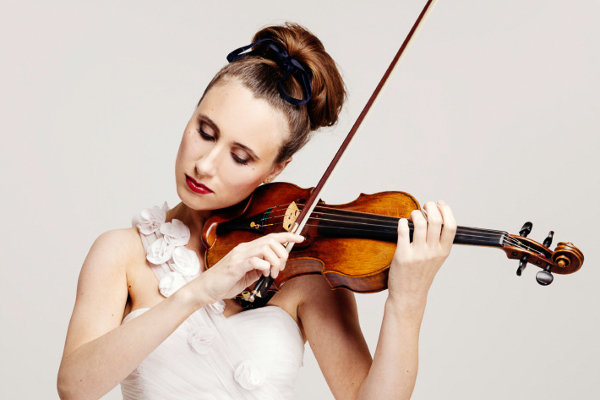 Jennifer Pike
"Simply spectacular….Britain's foremost young fiddler" – The Independent
Renowned for her unique artistry and compelling insight into music from the Baroque to the present day, Jennifer Pike has established herself as one of today's most exciting instrumentalists. She first gained international recognition when, aged 12, she became the youngest-ever winner of the BBC Young Musician of the Year and the youngest major prize-winner in the Menuhin International Violin Competition.
Bacewicz Polish Caprice
Knapik Partita
Szymanowski Violin Sonata
Gorecki 'Farewell'
Vaughan Williams Lark Ascending
Karlowicz Impromptu
Wieniawski Polonaise de concert.
Jennifer, accompanied by her father Jeremy, presents an intriguing spectrum of Polish music by romantic and contemporary composers framing the nation's favourite piece – The Lark Ascending.
Why not visit Jennifer's website or follow her on Facebook, Twitter, LinkedIn and listen to her music on Soundcloud.
Prices are £17.50 full and £2 for students and benefit claimants. Season tickets are available at £85 for six concerts, £77 for five and £66 for four.
8pm Bollington Arts Centre - doors & bar open 7.30pm
 £17.50 (£2 students and claimants)