Stevie Heger
Acoustic Guitar & Vocals – Classic American Rock & Beach Boy Ballads
"Beautifully hewn Americana, all quite sunny and upbeat"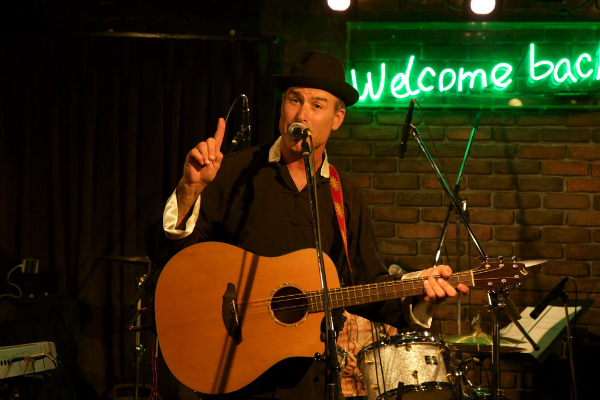 Stevie has been a long-time drummer for the Beach Boys' Al Jardine, and is in the UK in April to promote his new Album when he will be playing at the Nantwich Jazz Festival and several events in London.
In addition to touring as a professional Drummer, Stevie has released 7 albums over 22 years showing his vocal and guitar skills and has toured regularly throughout the USA and Japan. He has worked on a vast array of material and over 1000 recordings from Santana to Neil Young.
He plays classic American Rock and also Beach Boys stuff. He is blessed with a great voice and is a top professional musician. This is an opportunity to see this great talent in our small intimate venue.
7.30pm Bollington Arts Centre. £10.