Eleanor Conway
Reality Bites – A coming of age show. Two decades too late.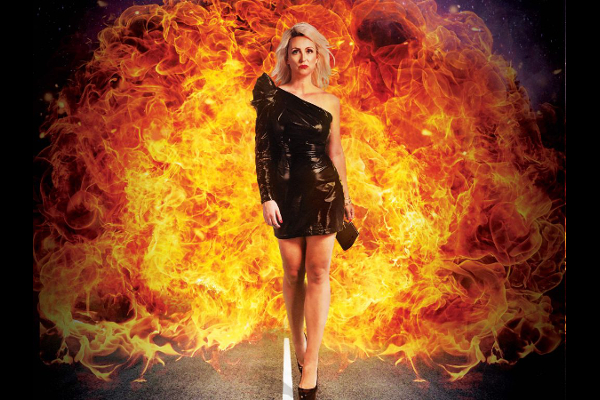 Back in Bollington after the hilarious 'Walk of Shame" with her hotly anticipated sequel, Conway will blow the roof off Bollington Arts Centre for a second time in as many years!
Fresh from the success of a 100 date, 10 country tour, Conway's back with a sequel which is quite literally on fire. In award winning WALK OF SHAME 2 Eleanor's still sober and dealing with reality. Badly.
Conway's superpower used to be 'The Blackout', a power so strong it meant that she could fast forward the future. Now clean and sober, her only superpower is honesty and the occasional d**k joke! Ferocious clubber Eleanor Conway has always been a woman of extremes; she partied around the world as a music journo, made porn and Tinder'd her way through most of London… Now sober from booze and substances she's struggling to find moderation and meaning.
What happens when you wake up out of your last blackout and realise the party is over? Conway might be clean, but she's just as dirty as ever; she still only owns one bra, she's still dating men way too young for her and she's still banned from Tinder! Eleanor Conway's living life in real time now and reality is harsh when you don't have something to take the 'edge' off. Fresh from an award nominated 10 country, 100 date tour this award nominee returns with her hotly anticipated sequel about what happens when you stop chasing the 'perfect' version of you and realise she's been there all along.
8pm Arts Centre £12. Tickets