Just That Like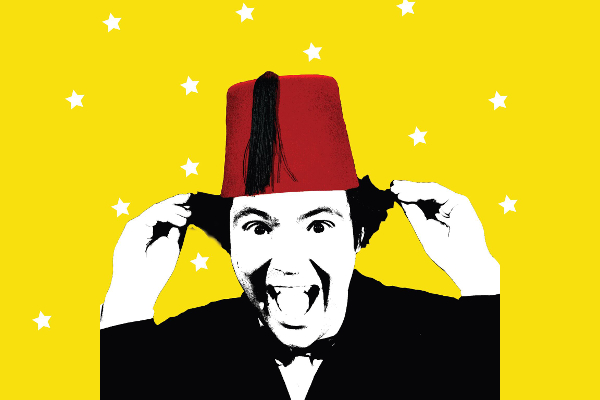 Tommy Cooper was a true comic genius. His impeccable timing, misfiring magic, trademark fez and quick-fire gags made him an international star.
"Just Like That!" is embarking on a brand-new tour after sell out successes across the UK. This all-encapsulating show features John Hewer (Tony Hancock, Hancock's Half Hour – The 'Lost' Episodes) giving "a perfect illusion of time travel" and delivering "nuances both obvious and subtle" as the man in the fez.
Complete with live musical accompaniment, this critically acclaimed tribute show is full of magic and mirth and is the perfect celebration of Britain's favourite comedian.
The show, fully supported by The Tommy Cooper Estate and Tommy's daughter, Vicky, has been wowing audiences for four years, including a 16-week residency at London's Museum of Comedy.
£12.00
Concessions £10 (7 - 16yrs) - Doors & Bar from 7pm
Don't miss this gag-packed, magical tour de force!
Suitable for children from 7 years old to 97 years young!