John Peel's Shed and Circled in the Radio Times
Storyteller, poet and Radio 4 regular John Osborne goes back on tour with a double bill of two shows; Circled in the Radio Times and his 2011 sellout Edinburgh show, John Peel's Shed.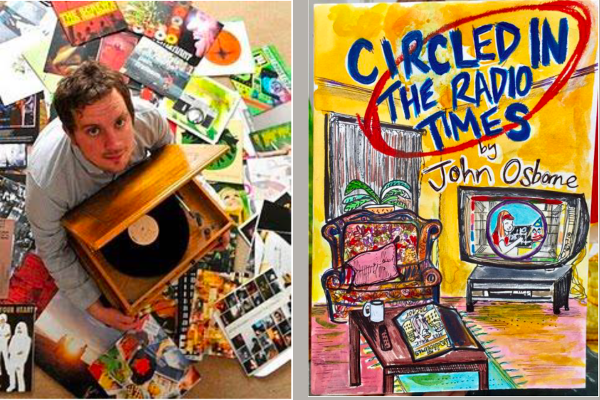 John Peel's Shed was a complete sell out at the 2011 Edinburgh fringe and went on to enjoy a sixty date UK tour, including appearances at Soho Theatre and the Glastonbury festival and is now back on tour. In 2002, John Osborne won a competition on John Peel's Radio 1 show. His prize was a box of records that took eight years to listen to. This is an ode to radio, those records and anyone who's ever sought solace in wireless. This show features a selection of records previously owned by the late John Peel. Many are very rare recordings by obscure and now defunct bands, and this is a unique opportunity for any Peel fans.
Circled in the Radio Times is a show about a box of old copies of the Radio Times that used to belong to his granddad. He pieces together his life by the shows that have been circled.
Recommended for ages 12+
8pm Bollington Arts Centre £10 Info from http://www.bollingtonartscentre.co.uk/events/peelsshed/